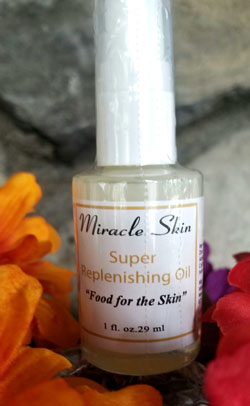 Through years of research, Miracle Skin Ltd. has collaborated with top Brazilian Plastic & Cosmetic Surgeon Dr. Romulo Mene to formulate a high end collection of superior chemical peels, anti-aging skin care products & home maintenance treatments by Doctor's Program. Its effectiveness has been proven worldwide in helping to restore various skin conditions including hyper-pigmentation, premature aging, loss of elasticity, acne & dry skin.
Formulated with the highest concentration of active proprietary anti-oxidant rich ingredients, our Doctors Program collection features Facial Antioxidant Creams, Glycolic Skin Cleansers, Skin Lighteners and Anti-Acne Treatments.
Our divine Super Replenishing Oil Elixir, is our newest facial moisturizer which soothes and targets fine lines, which soothes and targets fine lines, pores & severe dry "post peel" skin - thus improving radiance & texture. More information on this Super Oil>>>
Our Doctor's Program Professional Line is a favorite staple used by estheticians & Plastic Surgeon's offices in Europe  & the U.S. which include our famous Yellow Peel, ABC Peel, Glycolic Masques & Peels of 10% - 30%. We also carry a variety of anti - aging moisturizers, offering our clients very specialized solutions based upon individual skin types.
Use of Doctors Program Home & Professional use Products will dramatically reduce the appearance of the depth & number of wrinkles and can assist in slowing down the visible signs of aging achieving a more youthful appearance.
Please email or call for samples and product availabilty.
1-877-282-SKIN (7546)