Developed by Brazilian Cosmetic Surgeon and founder of the Brazilian Society of Medical and Laser Surgery Dr. Romulo Mene, Doctor's Program system incorporates the synergistic effects between chemical peels, cleansers and maintenance treatments for freshly revitalized skin.
Its effectiveness has been proven worldwide in helping to restore various skin conditions including hyperpigmentation and acne.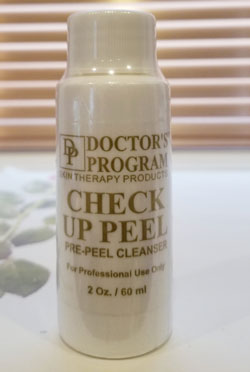 Check Up Peel
This product should be used before starting any treatment with the Doctor's Program professional products. Very efficient in the treatment of acne, oily skin, open pores and helps in the penetration of our
Doctors Program Home Use Products
. Indicated for the treatment of oily skin and those with severe sun damage.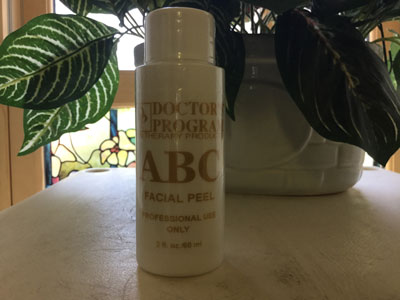 ABC Facial Peel
This is a complex of glycolic acid and salicylic acid for use in superficial peelings. Apply with a suitable brush and remove when the patient feels a slight burning sensation. This can cause an immediate superficial peel and stimulate the dermic vessels which causes a stimulation of the fibroblast, which in turn generates the immediate production of glycosaminoglycan's. (GAG's).
Go to ABC Facial Peel instruction sheet>
Glycolic Acid Gel 30%
The objective of superficial peelings using these products is to obtain the removal of the corneous layer and, when required, the stimulation of the vessels in the dermal layer.
Go to Facial Peel instruction sheet>
Glycolic Acid Masque 25%
for professional use is a special formulation non -comedogenic masque designed to stimulate and clean pores, tighten, tone and nourish skin. Perfect for all skin types and specially indicated for acne and oily skin treatments. Frequent use provides an excellent defense against the elements which clog and block pores. Contains AHAs. Limit sun exposure during use and for 1 week afterwards.
Go to Glycolic Acid Masque instruction sheet>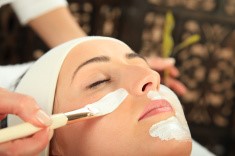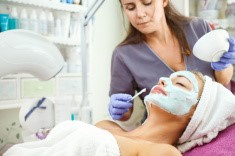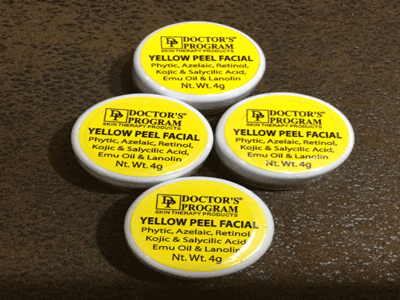 Yellow Peel Facial
Probably the most efficient peel used today. It offers restoration of the superficial dermal layer and stimulates the vascular system at the dermo - epidermal junction, inducing the fibroblasts to immediately produce a large quantity glycosaminoglycan (GAGs). This improves the retention of water inside the dermal layer, promoting an immediate improvement of the appearance of the facial wrinkles.
Click Here to View the Yellow Peel Instruction Sheet>
Click Here to View the Yellow Peel Instruction Sheet>
Click Here to View the Yellow Peel Application Instructions>
Click Here to View the Yellow Peel Before and After Pictures>
YELLOW PEEL FACIAL is designed to offer deep dermal stimulation with a minimum exfoliation combined with a fast regeneration of the skin (48 hours). The formulation is a combination of retinaldehyde, (a natural metabolite of beta-carotine and Retinol), and three tyrosinase blockers (skin lighteners). These blockers are: Phytic Acid, Kojic Acid and Azelaic Acid. Also included are Penetrating Emu Oil, Vitamin C, Lanolin and Bisabolol as anti-oxidants and anti-inflammatory agents. YELLOW PEEL is recommended for treatment of: EPIDERMAL MELASMA (SUPERFICIAL).

ALL DOCTOR'S PROGRAM PRODUCTS ARE AVAILABLE IN ADDITION TO THE ONES ON OUR SITE.
PLEASE CONTACT US FOR SPECIAL PRICING AND AVAILABILITY.